Dear Fanfiction.net Readers/AGY Fans,
I know I haven't been posting in a long, long, long time… Yes, I can see that my last update was dated November 22, 2013 which means I have failed to do my promise to update as often as I can in 2 months. 
I'm not about give you a lame-ass excuse for my slacking off. I just think I need to give some sort of reason for my writer's block and here are those:
1. I was retrenched/sacked from work.
2. As such I was depressed for a while and was incapacitated… in some way. See, I'm a writer/blogger for a certain company and had been working there for almost 2 years. I was retrenched due to the fact that the company was "downsizing". I also heard that I was sacked because of a blog I wrote a long time ago which I apparently my bosses read a few hours before the mass layoffs… so…
3. I saw a few critical comments (not bad ones just constructive criticisms) and somehow it all piled up and I just didn't want to write anything creative anymore thinking 'I'm just a bag of old peanuts, I'm not really THAT good… Maybe I should just stop…"
4. As you may have noticed from this Tumblr blog, I did not stop writing, really. I had been contributing weekly movie round ups on Manila Coconuts and have been blogging A LOT on my WordPress blog. I was also looking for another job so I was actually really busy during the past two months.
5. You and I both know that there had been soooo many developments over at JacksGap and Digital Natives Studios that it's just so hard to keep up now. At some point I had thought about including the Rickshaw Run in AGY's development and near-end-chapters but it would ruin the timeline I have set for all the characters… Also, I hope you noticed this, but Jack and Finn and even Will had grown so fast in the past two months… They're like different people now! Way, way different than the characters I have based the whole story on over a year ago… So it was very difficult to pick up where I started. 
6. I decided to go on a gap year… or month. I was on a gap month.
So, those are the reasons why I haven't updated AGY or even The Problem With Waves yet. The stats are still up despite my silence and I was actually so surprised that people like YOU continued to check on updates and new story stuff…
So thank you.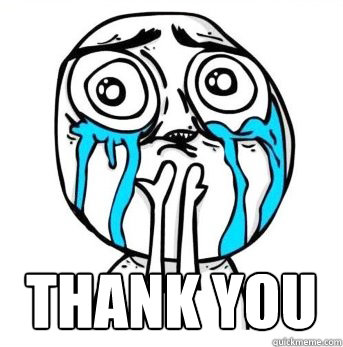 I swear I'll finish this story. I'm currently working on the penultimate and final chapters so please, please, hang in there.
I love you!!!
xoxo,
The Berkley Drive